PRFC training offer is reorganizing for 2020!
We of course still offer trainings on MBSE(Model-Based Systems Engineering) around two main streams:
And we can organize training sessions either:
In-House on customer site, on demand, with possibility of customization;
In inter-companies in Toulouse and Paris, from the PRFC standard catalog
Our new trainings are progressive, according to your objectives:
Seminar 'Introduction' in 1 day: presentation of MBSE with commented examples
Workshop 'Through practice' in 2 days: use of a modeling language on a paper case study
Hands-on workshop 'In action with the tool …' in 3 or 4 days: use of a modeling language on a case study with a modeling tool
The PRFC website will be progressively updated, with new training sheets, and we will soon be offering inter-company sessions in Toulouse and Paris!
In the meantime, here is already the declination of the offer on both streams: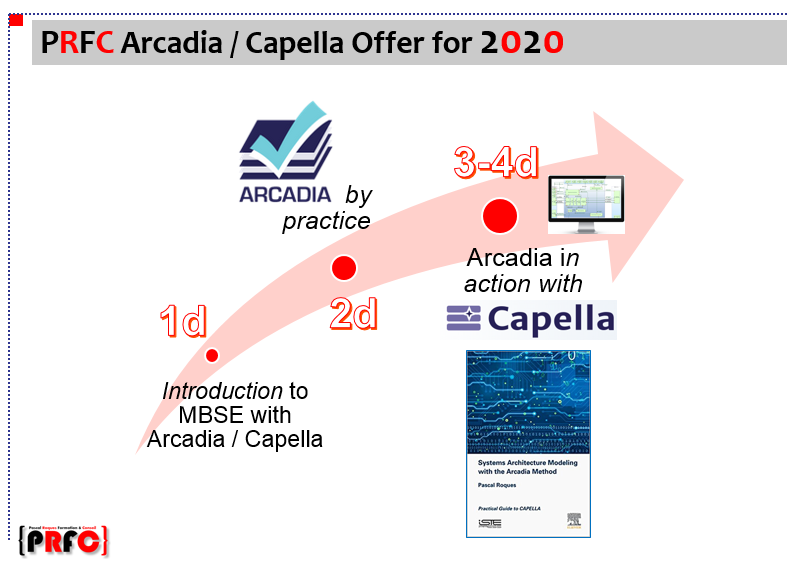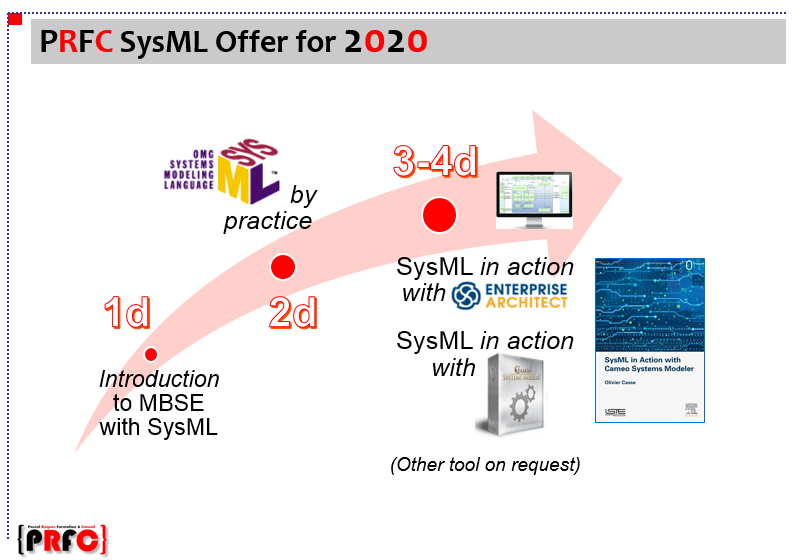 This is (more or less) back to school ! 🙂
And it starts strong with the MODELS conference to be held this year in the Center of Munich from September 15 to 20, with a very attractive program.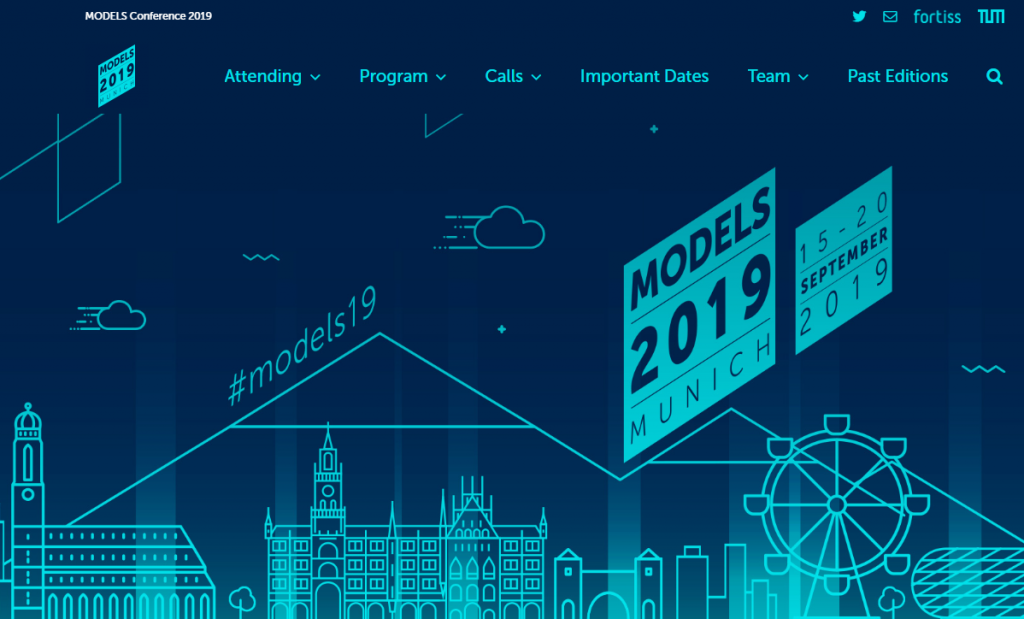 Last year, we were in Copenhagen in October, with already a program less academic than in previous years, in particular:
This year, there will be an entire day dedicated to Capella, organized by Obeo and Thales, on September 16: the Capella Day Munich 2019!
It will be a unique opportunity to meet industrial users (Framatome, RATP, etc.), tool vendors (Siemens PLM Software, Artal, pure-systems, the Reuse Company, etc.), as well as the best experts on the subject: not to miss…

Germany is increasingly involved in the MBSE since the previous Capella Day had already taken place in Stuttgart in March 2018.
And there will also be two industrial days, the first dedicated to the automotive sector (Germany requires …), the second more general.
PRFC will of course give you a detailed account of the highlights of this conference: stay tuned!