ARCADIA
The ARCADIA Systems Modeling Method was initially designed by Thales for its own needs. Since 2011, it has been applied to a growing number of projects in a wide range of fields (avionics, rail systems, all-terrain defense systems, air traffic control, control command,complex sensor systems, satellite systems, communication systems …), and in many countries.
The method is supported by a dedicated tool, named

Capella

, made available free of charge to the community in Open-Source mode.
Do not hesitate to have a look to the video "Introduction to MBSE with Arcadia and Capella" on our

Youtube Channel

and to subscribe!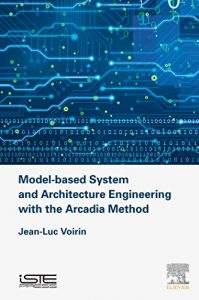 ARCADIA is a structured engineering method designed to define and validate the architecture of complex systems. It promotes the collaborative work of all stakeholders of the engineering phase (or definition) of the system. It makes it possible to carry out as early as the definition phase the iterations that will make it possible to converge the architecture towards the adequacy to the set of identified needs.
The general principles of ARCADIA are as follows:
All engineering stakeholders share the same methodology, the same information, the same description of the need and the product as a shared model;
Each set of constraints (for example: security, performance, cost, mass …) is formalized in a "viewpoint" with respect to the requirements of which the proposed architecture will be verified;
The rules for early verification of the architecture are established so that the proposed architecture can be checked as soon as possible;
The co-engineering between the different levels of engineering is supported by the joint development of models, and the models of the different levels and specialties are deduced / validated / related to each other.
For more information, refer to the book by Jean-Luc Voirin: Model-based System and Architecture Engineering with the Arcadia Method, ISTE Press – Elsevier 2017.
Arcadia trainings by PRFC
TThis introductory training will enable you to discover the ins and outs of the Arcadia method and its specific modeling language. We will also focus on the benefits of a workbench adapted to the method, through examples and demonstrations of the associated Capella tool. A language, an approach, a tool: these are the three pillars needed for the success of the Model Based Systems Engineering (MBSE)..
This in-depth practical training will allow you to discover the ins and outs of the Arcadia method and associated modeling language, by example. We will focus mainly on the benefits of tooling adapted to the method, through a complete case study with the open source tool Capella. A language, an approach, a tool: these are the three pillars for the success of Model Based Systems Engineering (MBSE).