PRFC was at the MODELS 2018 conference in Copenhagen

PRFC had the pleasure of participating once again in the annual MODELS conference (cf. St Malo in 2016) organized this year in the beautiful city of Copenhagen.
20 years already that the first edition, called UML'98, was held in Mulhouse, organized by Pierre-Alain Muller!
To note the significantly more important part of industrial participants than in the past, which is a very good sign for a conference on modeling!
I was mostly interested in the Model-Based Systems Engineering Meeting and in the Industry Day.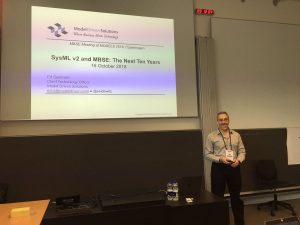 The MBSE Meeting started with a very interesting keynote of Ed Seidewitz: SysML v2 and MBSE: The next ten years, Basically the main problem of SysML is its direct filiation with UML… Room for Arcadia/Capella:-)
Then we had a large number of industrial presentations on the MBSE Adoption Challenges:
David Williams (HCL)
Maged Khalil (Continental)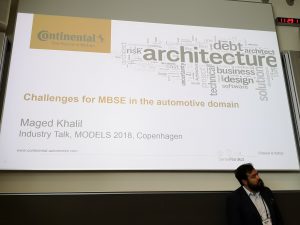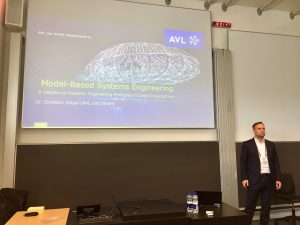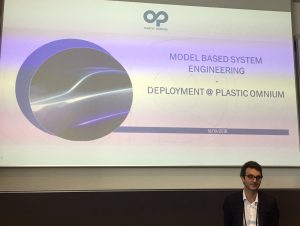 Yves Bernard (Airbus)
Stéphane Bonnet (Thalès)
Marco Ferrogalini (Bombardier Transport)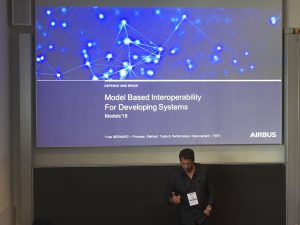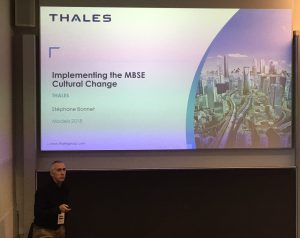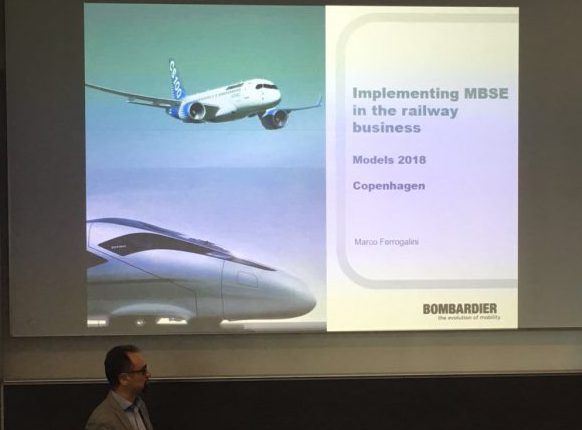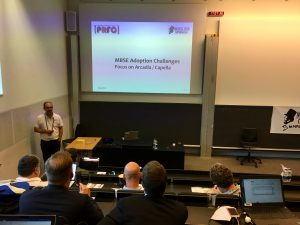 The next day, a lot of people in the big Amphi for The Industry Day with some well-known presenters:
Why Industry Does not Care About Models (

Bran Selic)

Modeling of Business Logic to enhance Business Agility 

(Markus Völter)

Model based software development: Experiences from large scale usage (Ericsson)
MBSE with Arcadia and Capella : rationale, status and perspectives (

Stéphane Bonnet

)

Is Open Source a Viable Alternative for Industrial MBE Tools? 

(Francis Bordeleau)

Lessons Learned from Model-Based Safety Assessment with SysML and Component Fault Trees (Bosch)
…
As always, diverse and rewarding encounters and an appointment made in September next year at Munich for MODELS 2019!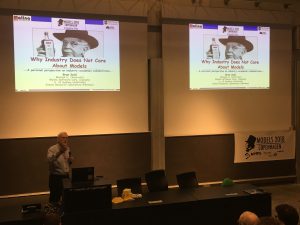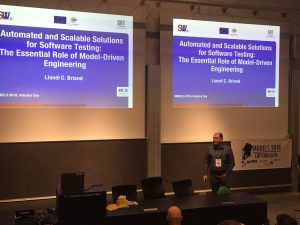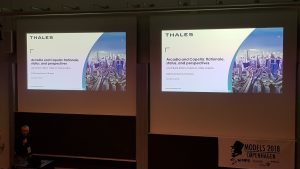 [ssba]