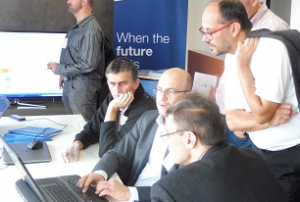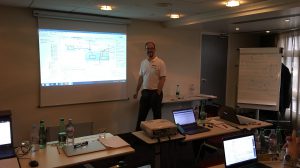 Consultancy:
We can help you in tailoring a modeling approach adapted to your context and your company objectives.
A wide range of possible missions:
Audit:

Models, Methodology Guidelines

JumpStart:

Coach helping at the beginning of a pilot project

Tools Evaluation:

Choice of criteria, metrics, etc.

Remote Coaching:

Periodic coaching sessions of an expert on a project to avoid common pitfalls

Capitalization and Generalization:

Elaboration of specific guidelines based on pilot project feedback
Model Based Systems Engineering:
Modeling of complex systems with a Systems Engineering approach (such as INCOSE SE Handbook or Arcadia) and with selected tools (Capella, EA, CSM, etc.).
For instance, the following is an example of possible mission around Arcadia/Capella:
Help defining the appropriate modeling approach for your specific project

Define precisely the objectives of the model
Choose the pertinent Arcadia levels (not all are mandatory)
For each level, choose a sufficient subset of all possible concepts and diagrams

Review intermediary versions of the model

Customer sends an electronic version of the Capella model
PRFC performs a thorough review of the model remotely
PRFC sends written comments on the model to the customer
The customer takes into account the comments and prepare answers
We conclude the review by a visio meeting to discuss open issues and prepare future work