Capella Day 2019 @Munich
As previously announced, Capella Day 2019, organized by Obeo and Thales, took place in Munich on September 16, with more than 70 participants.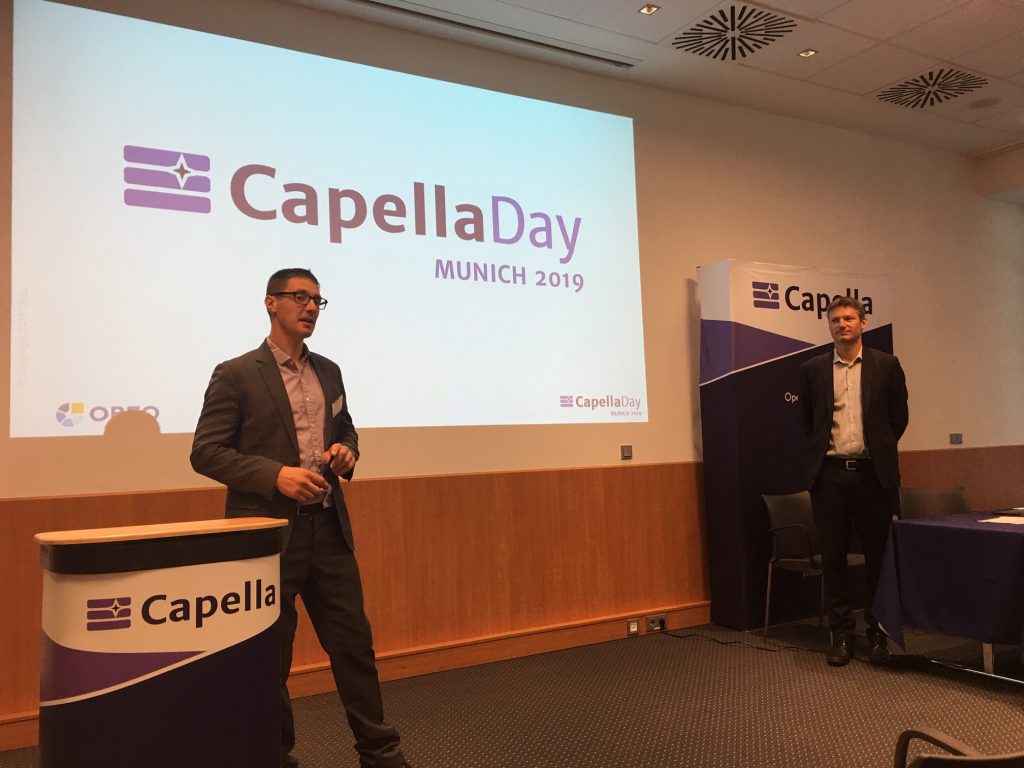 The day was very rich, as foreshadowed by the rich program, with both feedback from industry, and presentations on bridges or integrations with many other engineering tools.
I especially enjoyed the presentation of Stéphane Bonnet, the Thales Capella
expert , who tried to give in less than one hour the maximum of interesting information on the subject!
The basic concepts of Arcadia, then the relationship between model elements and requirements, and the consequences for the test activities, and finally a preview of the new Capella V1.4.
Then we had two very concrete feedback on the use of Capella at RATP and Framatome.
After that, the toolmakers started their round:
All these presentations have confirmed that the ecosystem around Capella is expanding, in a whole lot of different directions!
I especially enjoyed the session of the Chinese company Glaway, which I formed around two years ago in Nanjing, and which showed concrete results of simulation of Capella Data Flow diagrams (xDFB) and finite-state automata. They present the subject again in a format a little more fleshed out at the next Capella webinar tomorrow October 15!
The early simulation of models: this is a subject that has fascinated me since the beginning of my career at Verilog with the ASA tool (SADT + Automata) some thirty years ago …
[ssba]